Anniversary Events
Research, events, and student activities: find out what's ahead and join the festivities throughout the year!
Hertie Futures Forum Fundamental Rights
Constitutional Conversations
Back to the future: Hertie School celebrates 20th anniversary
In its anniversary programme, the university is hosting public panel discussions where politicians and academics will discuss current and future societal challenges.
​
"20 years of academic research and teaching on modern governance at the interface of politics, business and civil society – that is what the Hertie School stands for like no other university in Germany," says President Cornelia Woll.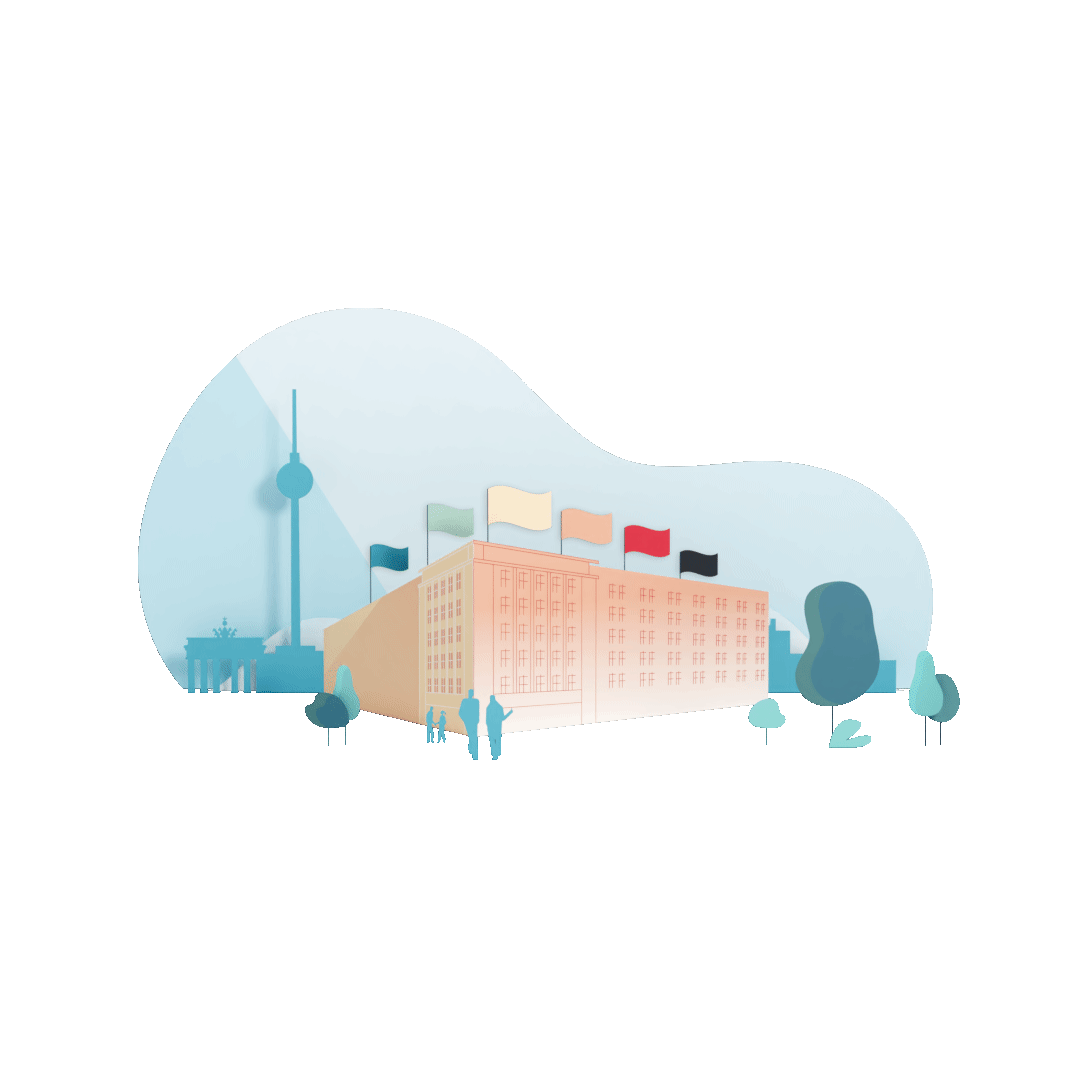 Hertie Futures Forum Sustainability
The Hertie Futures Forum Sustainability Event kicked off our 20th anniversary event series with a an exciting panel. "Looking back to move forward: Exploring innovative approaches for international climate policy" explored lessons learnt and upcoming challenges in international climate policy with key figures in the field:
​
Jennifer Morgan (State Secretary, Special Representative for International Climate Policy at the German Foreign Office)

Laurence Tubiana (CEO European Climate Foundation)

Ottmar Edenhofer (Director of the Potsdam Institute for Climate Impact Research)
As part of the "Hertie Futures Forum", the Hertie School is organising year-round discussions on the social challenges of the future, including where Europe is heading in the super election year 2024, and what the challenges of security and sustainability policy will be in the next 20 years.
​
Stay tuned - more information to come!
Student essay competition
"Okay, Boomer – what will the next generation of policymakers do differently?"
Open to all enrolled Hertie School students, this competition encourages students to think about the future of public policy, drawing from past and present experiences. How do the policymakers of tomorrow envision the world of public policy in 20 years? What will the policymakers of tomorrow do differently? What primary policy challenges need to be tackled – and how? Deadline: December 1, 2023.
​
Explore our timeline showing our most significant milestones over the past 20 years, and what's to come in the future.